Emerald Gate Farm Stay / Vacation Rentals
Emerald Gate Vacation Rental's & Smoky Mountain Retreat Rentals in the North Carolina!!!
This 4 bedroom 3 bath vacation rental is unique as it is a working subsistence mountain side farm. A great place to stay in the mountains and a destination as well.  Lots to do right here.  From a small cabin by the barn I roll out every day to care for the animals and other daily farm related chores. You can relax and enjoy the cool mountain weather and, if you want, you can share the farm activities with me.  Help harvest fresh eggs and care for the animals.  Many other activities here like fishing, outdoor cooking, foraging, hiking, shooting and more. The rental rates vary according to how many in your party and the time of year. Rates are very negotiable don't hesitate to inquire. Last minute bookings are really appreciated.  Basic rate is $175 per night with 3 night minimum stay.
Read Full Description
Emerald Gate Vacation Rental News Blog and Events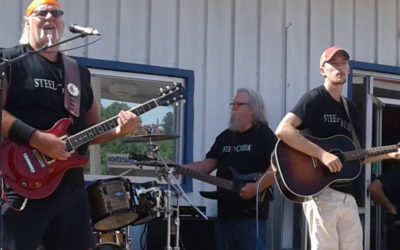 Thanks to all the folks who came to the party yesterday. It was a perfect afternoon with new and old friends coming and going all day. Lots of new kids who tried their luck fishing, made s'more and for some reason just couldn't get enough of riding in the Polaris...
read more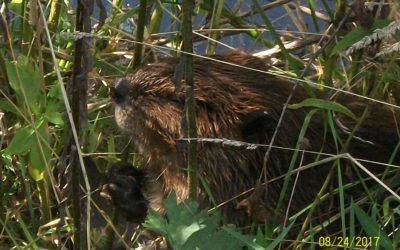 This rascal showed up 2 days ago. He seems to like the willow tree that hangs over the pond. The new ducks and the trout all share the first pond with him now. Named him Bucky Beaver. P&C don't seem to be aware of him yet.
read more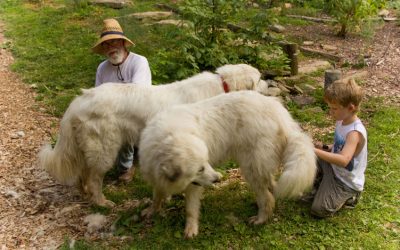 prime time rates and rules are out the window
read more
3 or 4 Bedrooms, Sleeps 7 or 11
1) King size bed in master bedroom, (1) Queen size Bed in middle bedroom. (1) Queen and (1) single in third bedroom.  Optional fourth bedroom in basement has (2) Twins and (1) Full size bed.
2 or 3 Bathrooms
(1) in master bedroom (1) between bedrooms and (1) in optional basement room.
Other Amenities
Free range eggs, seasonal fruits and veggies, 3 fishing ponds, 4 stall barn, farm animals, 13 acres, and resident grounds keeper, guide, handyman, storyteller and Polly and Clyde.
Emerald Gate Farm Gallery
We are located on 13 acres of beautiful rolling mountain property with so much to do you'll spend most of your time right here. It's very accommodating having the main quarters all on one floor. Drive into the two-car garage and go right into the kitchen. There are ponds, gardens, creeks, springs and mountain hiking trails to explore. The 'Farm Stay' experience has a horse, yard birds, fish and egg laying chickens. You're welcome to enjoy the eggs and sample whatever is in season from the fruit trees, grape vines and gardens.
Please take a moment to view our Gallery by clicking the below image.
John Dobson
jcdobson@gmail.com
828-926-3276
Please View The Availability and Contact us for details.
There are no services available for the period you selected.
You must select at least two days